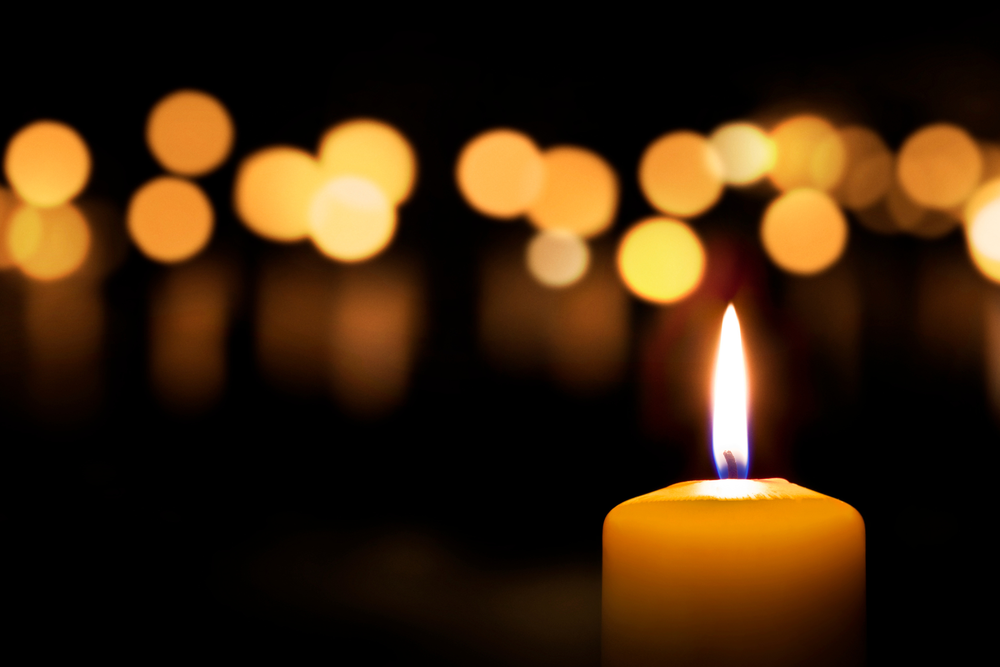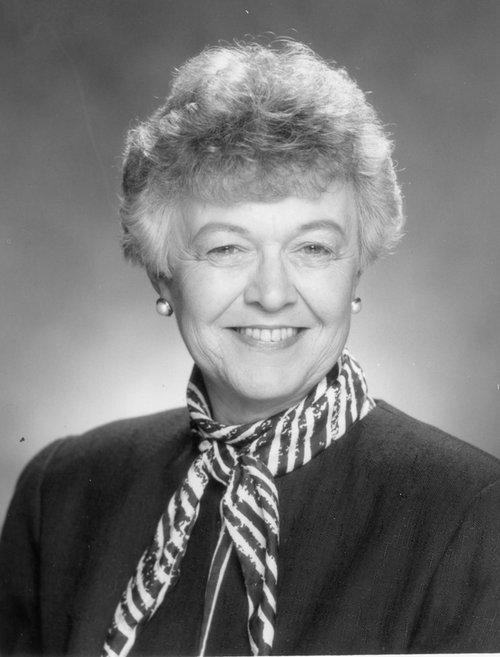 ROBERTA PORTER. It is with great sadness to report the passing of SI Eugene member Roberta Porter, a member of SI Eugene since 1972.
Roberta was urged to become a Soroptimist member after her family returned to Eugene to run a family business. Before that time, Roberta had a career in nursing, school nursing, and public health in Washington and California. Roberta was also an artist, and after her retirement from the family business, ran her own art studio.
Roberta was identified early in her membership as a future leader and became club president only two years after joining her club. Beginning in 1978, she served Northwestern Region as a district secretary, district director, and secretary; she also served as a 1984-1986 region governor.
She was nominated from the floor at the 1986 SIA Convention in Seattle, Washington, and elected as federation secretary, followed by service as the federation vice president in 1988, and president-elect in 1990. This period was the time when SIA as a federation was studying new ways to organize the federation and new governance structures. As a result, Roberta was the first federation president to serve a one-year term when the new federation structure, which still governs SIA, went into effect in 1991.
In the May-June 1992 Soroptimist magazine article introducing Roberta as the incoming president, Roberta served as SIA President (1992-1993). Roberta exhibited her forward-thinking philosophy. She lamented at the time the lack of a cohesive voice, but in a 2017 oral history interview, she noted her enthusiasm for SIA's dream focus with the Dream It, Be It program and Live Your Dream Awards. In 1992, Roberta also called for more avenues for measurement and evaluation of SIA's programs and awards to provide proof to the world about the impact of our programs for women and girls, which are now a regular part of SIA's work.
Roberta was passionate about supporting and developing leadership potential within the federation, by making it a priority through seminars and articles. As president, she promoted a biennial leadership seminar in 1993. This seminar ushered in almost two decades of leadership training seminars held during years without an SIA convention.
In addition to Soroptimist, Roberta was also active in other community endeavors, including the Emerald Empire Art Association, the Eugene Area Chamber of Commerce, the Eugene Downtown Association, and the Lane County Emerald Waterway Committee. Roberta held positions in her churches in Eugene and Gleneden Beach, where she and her husband lived after closing their family business. She also was a pianist at her Gleneden Beach church.
Roberta leaves behind a family which completely supported her years in Soroptimist leadership, her husband, Bill, and sons Scott and Robert, and eight grandchildren; Roberta was predeceased by her son Steve. SIA sends its condolences to the Porter family, and all those Soroptimists who called Roberta their friend and benefited from her visionary leadership.
JUDY GREER. It is with great sadness to report the passing of SI Member, Judy Greer. Judy was a member of Soroptimist International of Eugene for 20 years, during which she contributed her time and resources as needed on many of their projects to benefit women and girls in the community and throughout the world. In addition, Judy hosted visiting Soroptimists from other countries in her home.
Judy was born on February 7, 1927 in Buchanan MI. Judy supported the war effort from 1944 to 1945 as a burr bench operator at Bendix Aviation in South Bend, Indiana. After moving to California, she was employed by Pacific Telephone Company (AT & T) from December 1947 until her retirement in 1978, rising from operator to management. She then worked for Mitsubishi Electronics in Irvine, CA managing the Data Processing department until 1989 when she retired again.
Judy was proud of her accomplishment of attending Riverside, CA City College for 3 years while working and raising her family. She had a great respect for education and was very proud of her daughter, Carene Davis-Stitt's accomplishment in attaining her Doctorate degree in Social Psychology from the U of O. Carene is a current member of Soroptimist International of Eugene.
Judy was also active in the Lane County branch of American Association of University Women and the American Rosie the Riveter Association.
Judy died peacefully in her sleep on April 23, 2022 in Eugene, Oregon.